Two-way radios can improve your school's safety and ability to respond to crisis situations. Not only does a radio system ensure smooth communication needed for rapid response, but it also helps school events and daily operations run smoother.
Radios for schools may seem like an extravagance given the rarity of the high-profile tragedies like active shooter incidents. However, communication and swift action help solve every day minor problems, playground injuries, or maintenance issues. Given the current interest in school safety, there are grants to fund the purchase of two-way radios.
Tips on Using Radios for Schools
Consider Your School's Day-to-Day Needs
Communication needs vary depending on the size of your campus, location, risks, and events. Two-way radios are especially helpful for lone playground attendants, janitors, crossing guards, or bus stop monitors. A radio connection makes it easier for them to make maintenance requests or alert other staff to minor or major issues without leaving their post. Radios also help event staff and volunteers act as a cohesive team even when they are not nearby. Regular use empowers your team on competent radio communications so they can respond rapidly to an emergency.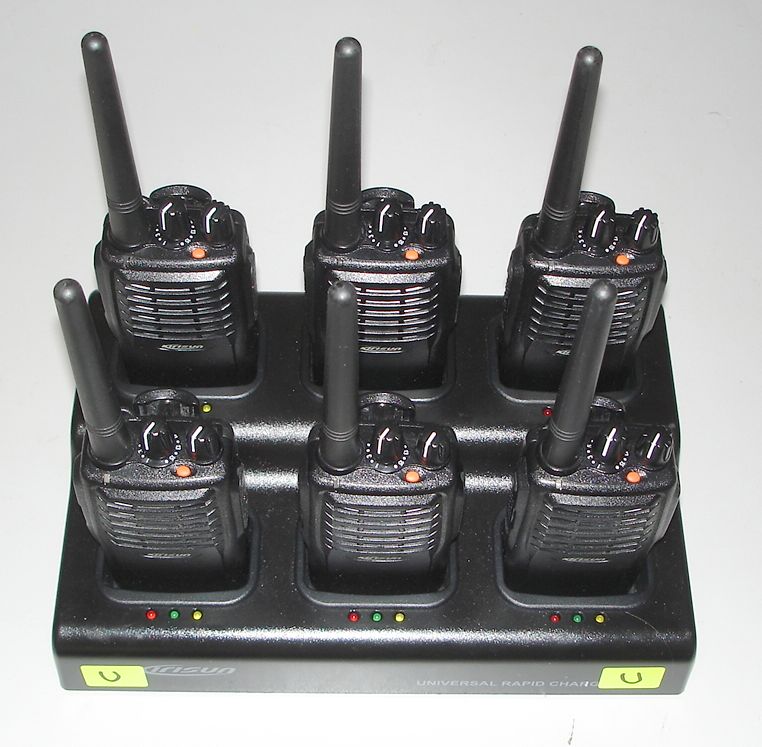 Situations Where Radios Help Ensure Smooth Operations:
Ensuring safe and efficient transportation logistics including management of pick up areas, school bus loading, parking lots, and nearby street crossing. When all staff and volunteers can communicate, they have an easier time managing school arrivals and departures.
Custodians and maintenance staff typically roam the school campus; radios make it easier to promptly prioritize and respond to any needs that arise.
Staff and volunteers find it easier to manage school events and recess when everyone is on the same "page" or, in this case, channel.
Radios are vital in emergency situations such as security alerts, accidents or medical incidents, evacuations, or other situations that require a fast response.
Educate Your Team on Why Use a Radio
Your staff most likely carry cell phones, so many might question why they also need a radio. If a teacher or staff member needs to contact first responders, the first action should be a 911 call. However, it isn't always possible to use a cell phone to notify other staff of a situation that requires immediate action.
Campus Safety magazine highlights a couple of benefits of using two-way radios in emergency situations:
A radio handset offers an easy push-to-talk function that serves well when the time is of the essence. Of course, this benefit applies if other staff members are also using the radio system.
Two-way radio offers a one-to-many communication option that is ideal during emergencies and also for smooth daily operations.
Speaking of first responders, they typically use radio themselves. When a well-designed radio system is in place, first responders have another way to communicate with staff on the ground.
Train All Staff on Radio Communications
Two-way radio communications are regulated by the Federal Communication Commission (FCC). They reserve certain channels for specific purposes. Train all staff on which channels to use in both emergency and non-emergency operations situations. You may use different channels during a school sporting event than during an evacuation.
Since anyone with a radio accesses most channels, staff should be aware that other people may hear. Radio etiquette requires concise, clear communication. Train all staff on your standards and any codes to ensure smooth radio communications.
Federal Emergency Management Agency (FEMA) recommends that all schools develop comprehensive emergency response plans. This plan should include how your team communicates and the chain of command for various situations. Be sure to integrate your radio communications program into your plan.
Schools benefit from the use of two-way radios in both emergency and mundane circumstances.